The New series 1 Eureka Hard Floor Off Road Camper Trailer from $37990
Proudly made in W.A.
This hard floor camper can be flipped over easily by one person!
This Camper is made for those people who want Camping to be part of their Lifestyle!
Independent coil spring suspension with 2 Tonne rated Axles
Huge, stylish alloy front box with side entry
Full off-road capability and completely dustsealed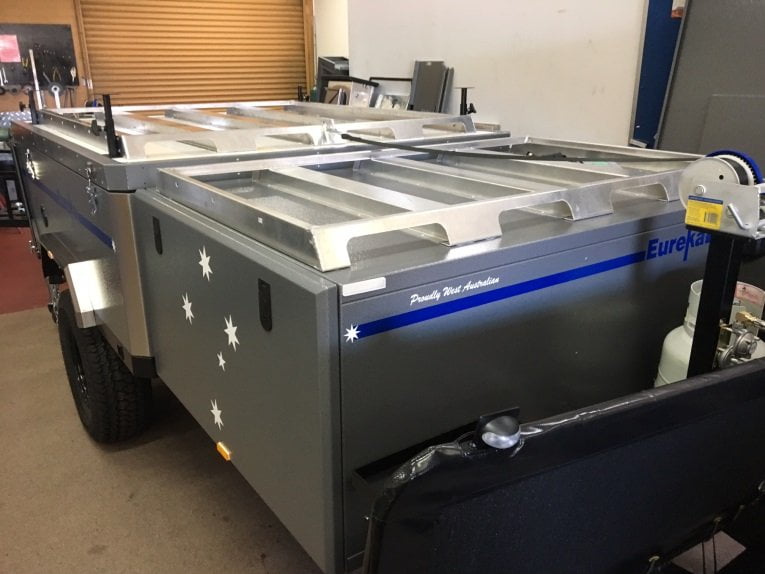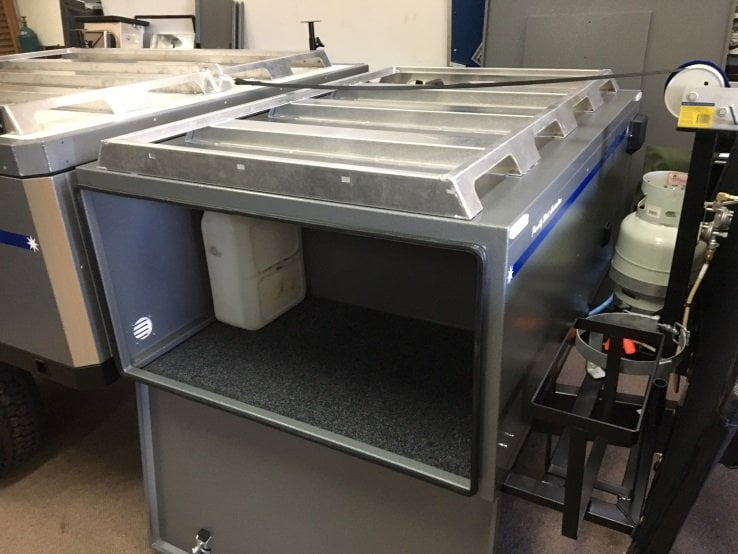 What makes this series 1 Model Eureka Hard Floor Off Road Camper Trailer different to the series 2?
It has all the features and specs of the series 2 Eureka Hard Floor Off Road Camper but with the added specs and design changes listed below-
The front box on the drawbar is a completely different design for those people wanting access from the side to take a fridge and pantry on runners.
Can fit a big 60L Engel Fridge/Freezer slides out on heavy duty runners
A Huge 2x Drawer slide out pantry next to fridge and slide out kitchen.
Huge amount of space on the driver side to take jerry cans, annexe, etc., etc.
12v fan and filter to ventilate fridge compartment.
Extra roof rack on front box to take firewood or annexe.
2 Tonne axles for the camper to take heavier loads.
Battery mounted at the rear of camper.
This camper is designed to take the heavy duty flip over gas strutted boat loader at a later stage if needed.
GST and 12 months License Included
2-5 year Warranty supplied by Camper Trailers WA Pty Ltd (the manufacturer in WA for 25 years)
Help support our Tradesman in the Local Manufacturing Industry, as we use only the Best!
On Display in our shop in Balcatta
Ask Dave how we can get you into a New Series 1. Eureka Offroad Hard Floor Camper Trailer today for a similar price to the Series 2 Eureka Camper?