A Family Camping Trip to Sandy Cape 2nd-4th November 2 hours North. Quality time with your kids this summer. Get Dave for free!
November 2, 2018 @ 8:00 am

-

November 4, 2018 @ 4:00 pm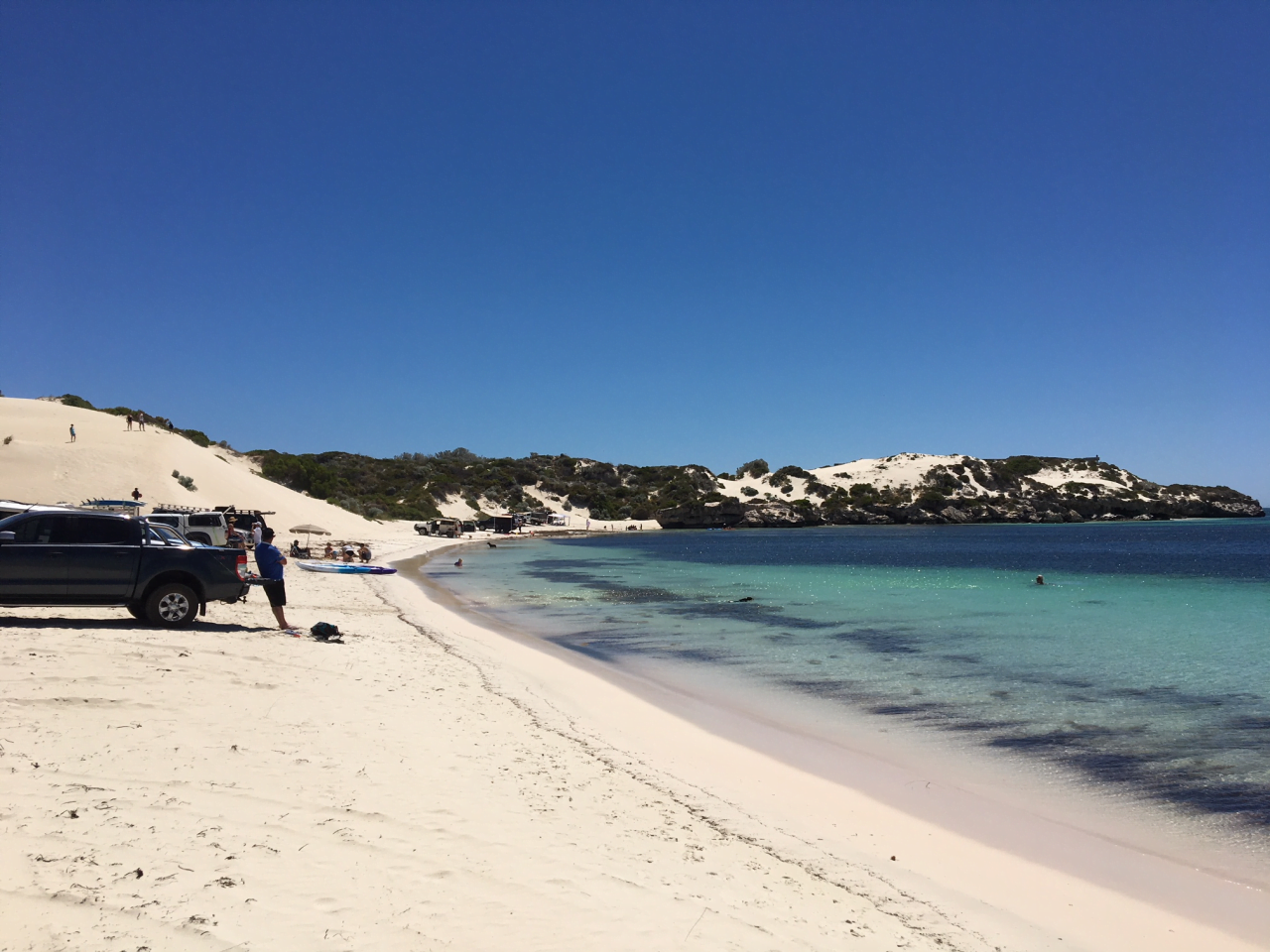 Lets get a Group of Families together Camping at Sandy Cape. Then Dave will be there to help set up and show you all the best places.
Welcome to all my Neighbours and Fellow campers. Here is a link to help you with information on our Great Camping Spot - Sandy Cape           https://www.dandaragan.wa.gov.au/
The cost is approx. $20 per night per family. There a drop toilets. I will be accommodating the ladies with one of my portable shower set ups using a portable instantaneous gas hot water system.
I have been a passionate camper for most of my life and feel very lucky to be able to share with you all one of the many fantastic camping locations in Western Australia. I will be there to help you. However, we will have a short get together on a Sunday afternoon a week prior to help with preparation and with any questions you may have.
I am conscious of the costs of raising family and hope that my price of $350 for the Hire Camper Trailer for the weekend is money well spent (normal price $390-$490). My own boys Ross and Luke have many memories of our great family camping trips over the years. If you involve your kids in the set up of your campsite it will also serve to make them more independent minded. Be warned though, they might want to go camping again the following week.
We will be stoping at Wedge Island on the way with a lunch/toilet stop at Hangover Bay. Then we head for Sandy cape to set up the campers. After Breakfast and consensus the following day I will take you to either Lesueur NP or Stockyard Gully Cave or both. The kids will love the Cave (if they bring a Torch!). It is Very safe and easily walkable, 300M long. A highlight for the kids!
Please feel free to invite your friends or family. We will be limited to 10 families/cars/campers. Hence, I will be monitoring this blog on my website for numbers so I don't disappoint anyone. 
Just leave a comment or question in the reply box below and Dave will get back to you ASAP
Camping Information and Checklist. Latest Update 27-10-2018
Camping Information and Checklist
Sandy Cape Reserve 2nd – 4th November
Departing from shop 7/30 Erindale Rd. Balcatta. Meeting Friday 8am to depart 8.30am
Camper Trailers can be picked up Thursday afternoon 2pm onwards from the shop
I assume everybody has a tow hitch (with their lights working?) to hook up the camper. Otherwise, this will delay the whole group!
REMEMBER, my Young Co worker Gareth and I will be constantly present to help with advice on erecting campers/tents and using the camping gear.
You will need a Good Quality Esky with ice to keep your food cold for the 3 days we are away. Why not place some of you water bottles or containers in the Freezer Now to save yourself money. Block Ice lasts longer!
Always Come prepared for flies, sand flies and mosquitoes. Personal repellent, fly nets for hats for the face, etc.
Bees are present at Stockyard Gully Cave National Park. So if you are allergic bring your personal medication
Personal water containers to keep hydrated
Torches for the caves
Quality shoes for walking in the Bush
Decent hat and sun protection
Need your own bedding and cookware. Mattresses, Cooker and Gas Cylinder Supplied
Camera
To make it easier for lunch on the Friday prepare sandwiches, whole chicken, salad, fruit, nibbles, prior to departure from my shop.
We will have a communal cook up on the BBQ's provided at Sandy Cape Reserve on the Saturday night.
It is important to realise that this camping trip is for Independent Campers. In other words you bring all your own equipment as it is NOT a Caravan park with 240v Power, running water, or Shower/Toilet Blocks.
David will be providing a Basic Shower set up for the Ladies Only in a pop up shower tent next his camper trailer, if needed. Sorry guys please organise yourselves. Purchase from a camping shop or from me Salt water Shower liquid as it works very well in the ocean. I CAN EXPLAIN LATER.
There are Drop toilets provided at the reserve. It might be a good idea to take a torch and Toilet paper to this toilet at night.
Please make sure you fill at least 2-3 20L water containers for this trip especially if you want to use Daves Shower.
If you require a more comprehensive, free Camping checklist go to this website –
           http://www.travel-australia-online.com/camping-checklist.html
A Free Camping list has been sent to your mobile phone number. Hope this helps?
Please click on this link for more details eg. Camp fees, etc on our camping Location at Sandy Cape Reserve - https://www.dandaragan.wa.gov.au/camping-information.aspx
After breakfast on Saturday approx. 10 am , for those people that like exploring, join me on a trip to Lesueur National Park and/or Stockyard Gully Cave National Park. If there is consensus on seeing both bring your lunch and water bottle, etc.
After Breakfast and breaking camping on the Sunday we will proceed to explore the Indian Ocean Drive, casually. We will not be travelling far. For those that want to stay at Sandy Cape, NO problem.
This is NOT a Guided Tour with a Set Itinerary. To do so would make it more expensive and regimented. Hence, I don't take any responsibility for damages, theft, fire, loss, car problems, National Park entrance fees, Camping site fees, personal safety, etc.
Please make sure all campers, tents, and equipment are cleaned prior to return otherwise a cleaning fee may apply. Please ask David for a copy of your original Hire Agreement if needed prior to departure. It is important that you read this Hire Agreement.
NOTE: My mobile Phone is 0417912385 if you have any further questions
            I have planned this camping trip to be as inexpensive as possible, whilst having a lot of fun. Soon after the trip I hope you find the time to write up a nice comment on Facebook or Google Reviews. It all helps with me advertising. Thank you. Soon we will be………………………
                                                                                    Living the Dream!