Landor Bush Races (Friday 28 September – Monday 1 October)
September 28

-

October 1

Free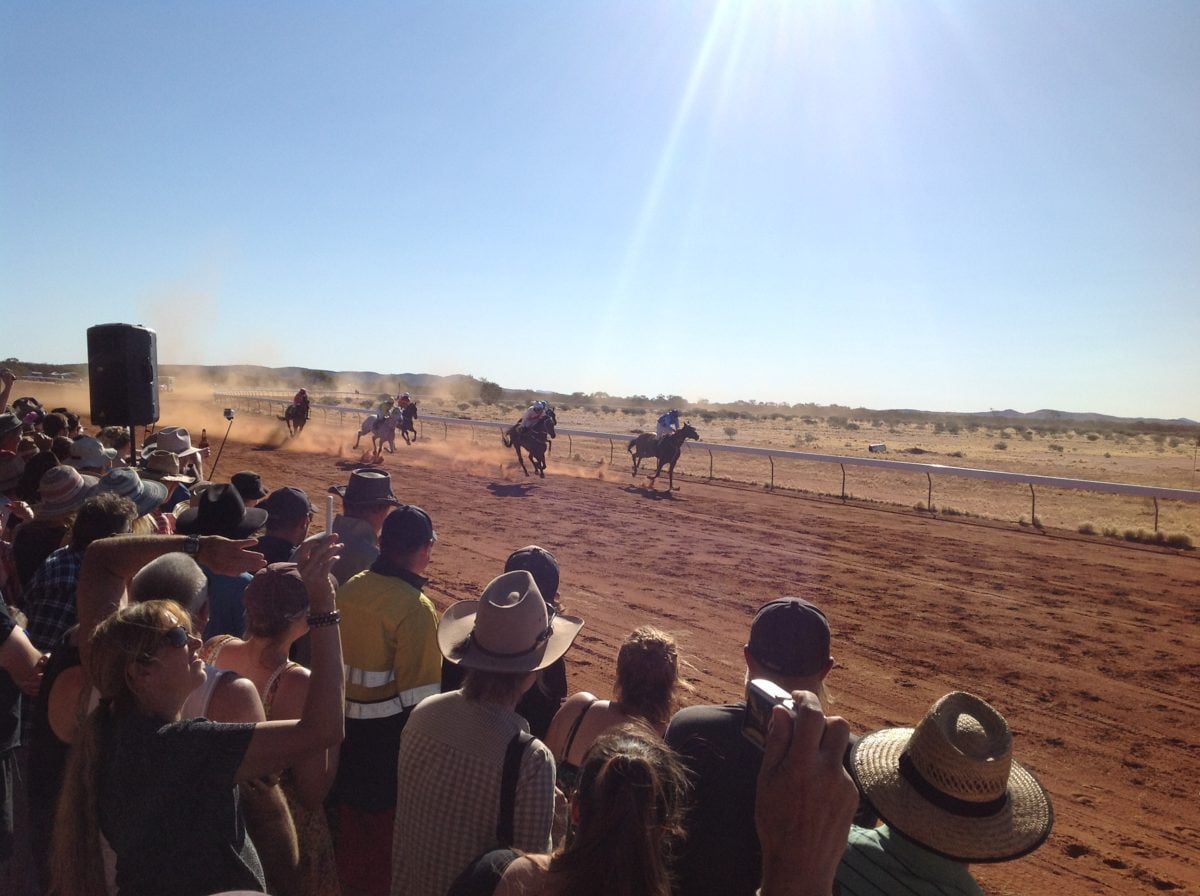 Lets enjoy Camping as a group in the Outback for at least 3 nights. At the same time experience real station life and Hospitality at the Landor Races. Basic Toilets and Showers available.  Lots of entertainment with gambling Friday night, public bar and BBQ, the races on 3 days, and a ball on the Saturday night. Lots of fun. No need to drink and drive, just stumble back to the comfort of your own camper and community fire.
Itinerary
Leave Perth Thursday 27th Sept 8.30pm
Camp overnight in the Bush to brake up the trip on the way to Landor Races. Location to be confirmed in the Murchinson Area
Friday and Saturday nights at our own campsite in the public camping area on Landor Station, not far from the race track.
OPTIONAL, Sunday night for those that want to stay longer.
REGISTER YOUR INTEREST via email to Dave at -
david.goulding@campertrailerswa.com
NO CHARGE to friends, and customers who own or hire my Eureka and Cavalier Campers MORE INFORMATION TO COME SOON.
Landor Races
The Landor Races are an annual event held at the racecourse which is currently 22 miles (35 km) north of the homestead (-24.93912, 116.97845). Originally the racecourse was located about half a mile from the homestead. The racecourse has its own airstrip, stables, water and electricity supply, dancehall, dining room and grandstand. The public campsite that is adjacent to the course has its own toilet and shower facilities. Races are held on the first weekend in October which coincide with the school holidays. The races were first held in 1921 when stockmen from stations in the area such as Mount Augustus, Milgun, Mount Seabrook and Erravilla held a race to find who had the fastest horse on their day off. The races have been held almost continuously ever since, with races not being held for several years during World War II. No starting gates exist, all races are walk up starts.
Landor Station
The station is situated approximately 130 miles (209 km) by air north west of Meekatharra.[1] The distance by road is considerably longer, 236 miles (380 km), via the Great Northern Highway.[2] The station occupies an area of 3,504 square kilometres (1,353 sq mi) and has double frontage to Gascoyne River, Landor Creek and Aurila Creek over a total distance of over 200 kilometres (124 mi) with the property mostly composed of flood plain country. Well grassed with Buffel, saltbush, bluebush and cotton bush and other vegetation including Mulga, Acacia and Currara.[3] The property was established prior to 1925 as a cattle station, but then swapped to sheep. Approximately 12,00 sheep were shorn in 1925 with numbers increasing to 40,000 in 1926 and 5,000 in 1927.[4] In 1998 the 4,050 square kilometres (1,564 sq mi) property was acquired by Richie Brennan from Malcolm Landor or Landor Station is a pastoral lease and sheep station located in the Gascoyne McCusker. In 2013 Brennan had reported that cattle worth A$500,000 had been stolen from the property over the last decade.